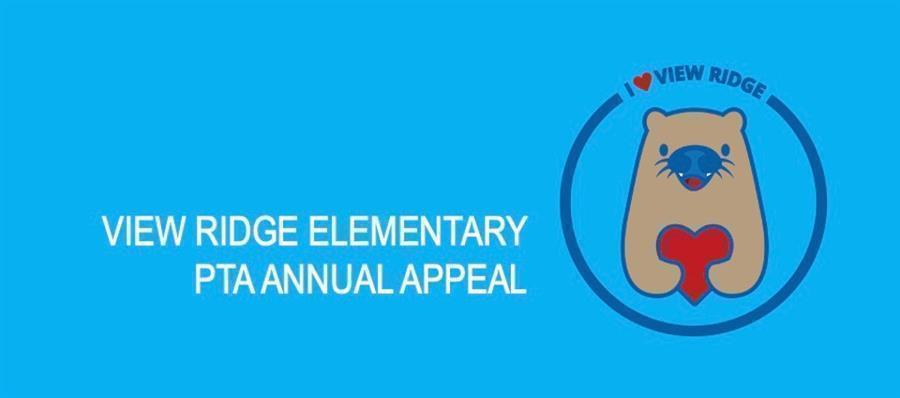 SHOW YOUR LOVE FOR VIEW RIDGE! 
We share a desire that our neighborhood school View Ridge Elementary be the best elementary school in the city.  These past few years, struggling with the pandemic has been hard for all of us. We all want our View Ridge community to pull together and thrive.  We are trying to plan a lot of fun events for our school to help make this happen and are looking for your input on what you'd like to see in your community (Auction, science night, movie events at school) and how you may be able to support the PTA this school year.  

Due to legislative challenges and cutbacks, the money we raise through the PTA has become even more critical.  While advocacy and legislative action is a key pillar of our PTA mission, those efforts are the long-term strategy. Your contributions, combined with our parental financial support, will enable View Ridge to continue providing enhanced programs next year in areas normally under-funded such as library, art, music and our school nurse. If you can contribute time, talent or treasure it is all welcome. Please give what you can to our school, to make this year AMAZING for our kids, staff and community!  

Anything you can do to help is greatly appreciated.
Double (or Triple) Your Donation
Many employers sponsor matching gift programs and will match most charitable contributions made by their employees.  Some companies even match gifts made by retirees or spouses, or award money to View Ridge for your volunteer hours. The matching funds amplify your contribution, helping to support all families at the school.  For more information, contact fundraising@viewridgeschool.org.