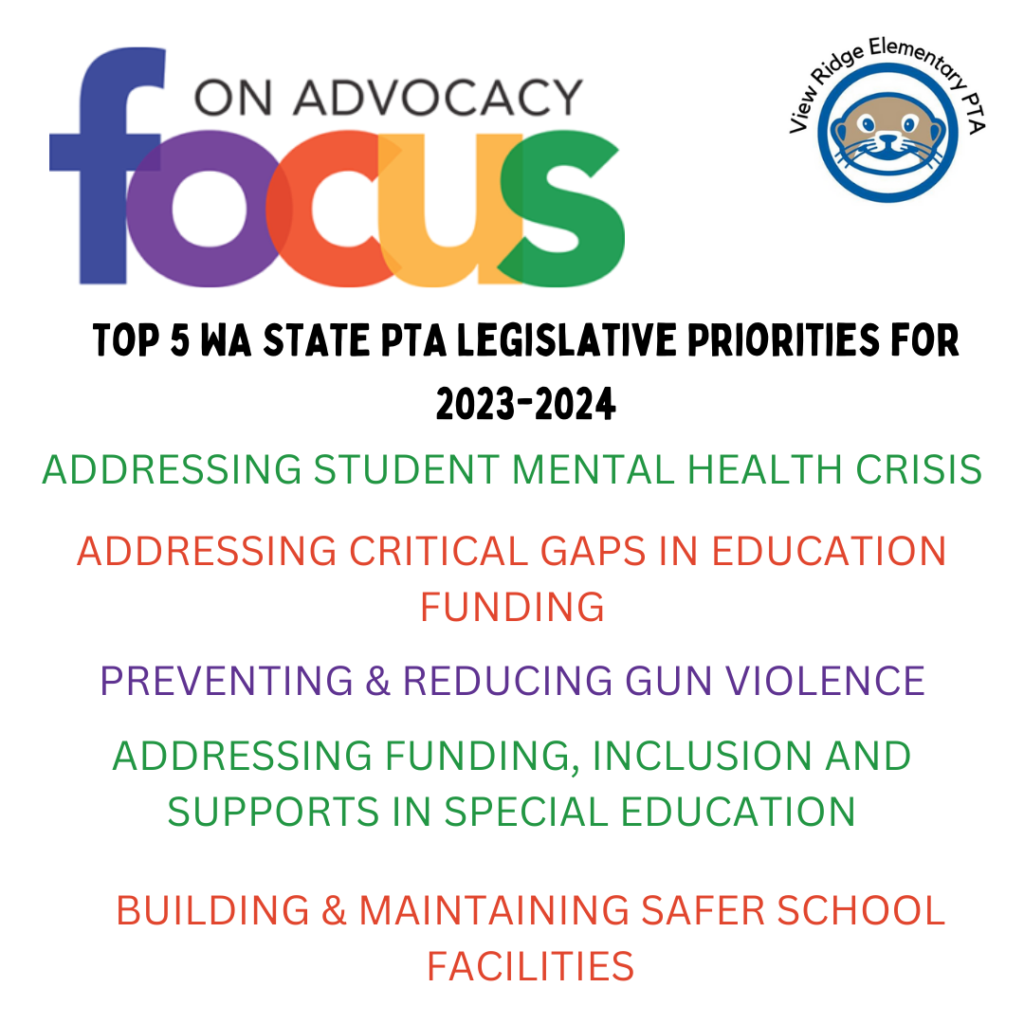 The 2023 Washington State Legislative Session kicked off Monday, January 9 in Olympia. This long session, expected to end April 23, will include the development of the state's two-year budget as well as lots of critical pieces of education policy that impact our students, teachers, and families.
Advocacy is an essential part of the PTA mission and there are lots of ways you can participate! Start by checking out the WSPTA's 2023-2024 legislative priorities which include fully funding special education services and preventing and reducing gun violence. You can also sign-up for action alerts to get updates on PTA priority and other critical education-related bills.
Two committee hearings to consider checking out this week for a good overview of the current state of K-12 education in Washington include the House Education Committee meeting on Tuesday, Jan 10 at 4:00 pm which will include a K-12 system overview, and the House Education Committee meeting on Thursday, January 12 at 8:00 am, which will include a work session on Education Impacts: COVID-19 and McCleary, et al. v. State of Washington.
Learn more at https://www.wastatepta.org/focus-areas/advocacy/