Thank you to all who have answered the call for the Otter Fund capital campaign I Love View Ridge.  Through your support we have raised over $94,000* toward funding programs for the 2022-2023 school year – Thank YOU!  
Last week, we heard from Ms. Young and the amazing things happening in our library.  Today, we hear from Nurse Pamela, our dedicated school nurse.  Nurse Pamela's point of view, particularly during a time when the health and well-being of our scholars is paramount, is another prime example why We LOVE View Ridge.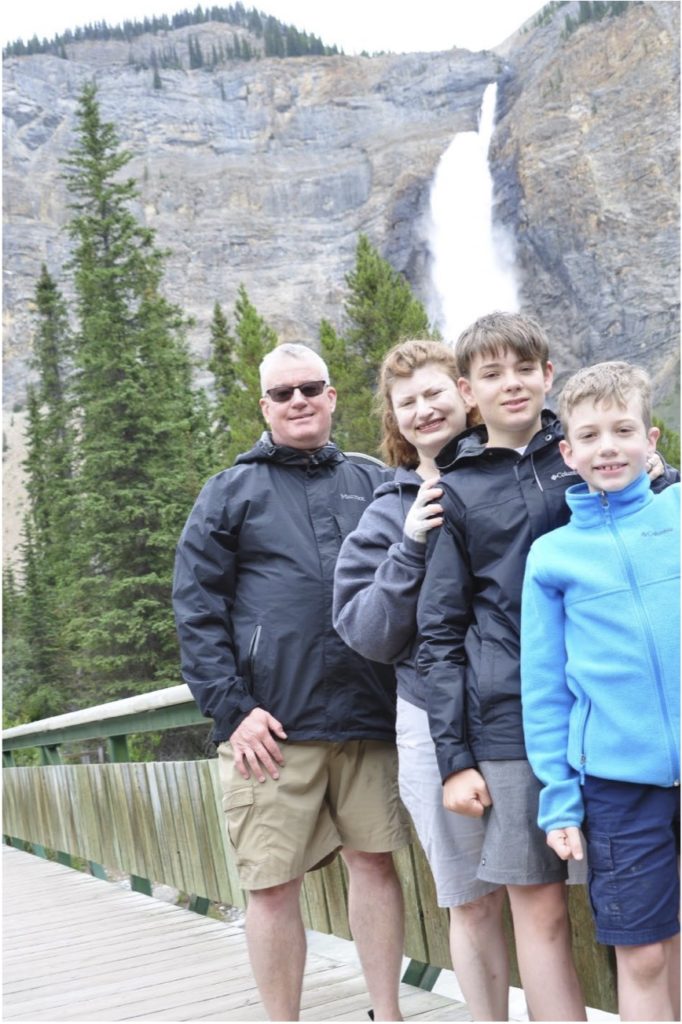 Name: Pamela Altman | Position: School Nurse | Years at VRE: 2 ½ as the school nurse; 7 as a VRE parent
Education: MSN Family Nurse Practitioner, BSN (nursing), MS Family Life Education, BS Psychology
Full-time or part-time? 4 days per week
Without Otter Fund support, how would your position/program be impacted?
The nursing position would lose two days and become a two day a week position. When I worked at some other SPS sites and the nursing position was two days a week, communication to parents about their student's medical needs during the day was not possible. It was difficult to follow up with families regarding immunizations, medications and general student well-being. The vision and hearing screening which is mandated by the state usually was not completed until February. With four days a week it is completed by December. There would not be time to do some of the social work aspects of the position such as distribution of the Otter Packs, providing home visits to families when students need a COVID test and can't get to school to take one, laptop retrieval, connection with an SPS bus route, food, backpacks and clothing supplies.
During the pandemic, how did your program/work impact the school?
During the 2020-2021 school year I would regularly do a home visit for some of our families who needed more support. I would check on them to see what their needs were and often replace laptops, hot spots and other equipment that was not working correctly. I facilitated getting family members into vaccine clinics so they could receive their COVID vaccines. I started a tutoring program for View Ridge students who were falling through the cracks in virtual learning. I worked with the guidance counselor at Roosevelt High School to get high school students who needed community service hours paired with View Ridge students who needed extra on-line tutoring.
What did you do to adjust and better serve the community?
Some students still needed to have IEPs completed during our time away from in-person school. I made appointments with some of the families to weigh, measure and perform some tests required in the IEP evaluation. We did these evaluations in their yard or at a park with the parent. If a teacher was concerned about a student, I would make an appointment with the parent and do a home visit on the porch to find out how View Ridge could support the family. Since I live in the View Ridge community, it was convenient for me to take care of our View Ridge students and families.
In your words, why is your program worth Otter Fund support?
The school nurse is a nexus for communication and support among the various elements that make up the View Ridge school community. The school nurse works with the principal, school psychologist and counselor to identify and support students through MTSS (Multi-Tiered System of Support). This is a meeting that identifies students who need additional supports. After identifying the need, we identify the appropriate support person. If the support person is not within the school we identify resources outside of our community to fill this need. The nurse provides medical information to the View Ridge community. Currently and for the foreseeable future, it important that the community knows the latest information from the school district, the Washington State Department of Health and King County Public Health on guidelines, vaccination clinics, and personal protective equipment. The school nurse interacts with all of these entities to help keep everyone on the same page with the latest information. The school nurse contacts families who may be unaware that their student is behind on vaccinations. The school nurse does state mandated vision and hearing screening.
What are your hopes for the future of VRE?
I hope that View Ridge will be a community not afraid to challenge itself. It will challenge itself academically, challenge itself with intentional inclusivity, and challenge itself to be an emotionally safe place.
Tell us one thing we may not know about you.

I practice Duolingo Spanish every night before I go to bed.
Why do you LOVE View Ridge?  
View Ridge is a caring community. When needs are brought to the attention of the school community (staff and parents), the community rallies to fill those needs. Families are involved in the school. Daily, pre-Covid, one could see parents participating in classrooms, doing volunteer assignments for the school, making connections with each other and staff. This altruism is still there. I thank those parents who participate in PTSA meetings, who sponsor family connection days in the park, who volunteer at lunch, teachers who spend time connecting with parents, teachers who find ways to teach the core curriculum while teaching about kindness, students taking time to help each other and listen to one another's needs.
Thank you, Nurse Pamela.  We LOVE you! We LOVE our library! We LOVE View Ridge! 
Let's show the LOVE. 
Donate Here: https://www.memberplanet.com/campaign/viewridgepta6-15-345/otterfund2022 

*The figure of $94,000 reflects funds raised during 2020-2021 campaign in addition to current campaign.  All funds will go toward funding programs in the 2022-2023 school year.